Get a demo of Diver Platform the way you want:
Become an insights-driven organization. Find out how Diver Platform can integrate all your data sources so you can leverage and explore your data. You and your users will find insights to build data trust, expedite decision-making, and transform your enterprise.
You fly as the co-pilot with a product specialist. Big advantage — you can ask questions as you go.
You fly solo inside the software to discover the power of the product at your own pace.
With Diver Platform, you don't need to look through data in a ranked order. You can drill down to detail data from any dashboard link. Consequently, ad hoc analysis is a breeze.
Diver dashboards are customizable. For instance, you can identify, define, and develop your own metrics. That way, the metrics will meet your own company information needs.
Our dashboard "stamps" are easy-to-use. Because they're easy-to-use, you can make your own dashboard. Most importantly, the dashboard will be relevant to your own job.
A Diver Platform demo can show you how we're different.
Above all, Diver Platform's unique design outperforms competitors. That's because it's flexible and fast. That means you can more quickly get to the data you need to make the right decisions that will positively impact your business.
Diver can work with your existing data warehouse. Moreover, it integrates data from most any data source. Consequently, you can compare data collected from ongoing systems with information in the data warehouse. You can also make comparisons with legacy data sources. You can even utilize spreadsheets and flat files. In other words, Diver is very flexible.
Diver has a unique way of storing data. Because of this, Diver users experience fast response times. It's fast no matter how much data you have.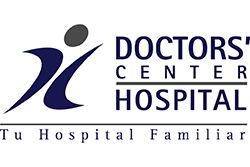 See how it's done with a Diver Platform Demo.
Discover the freedom to explore your own data. After that, you'll understand the confidence gained with trusted data.